December 2, 2019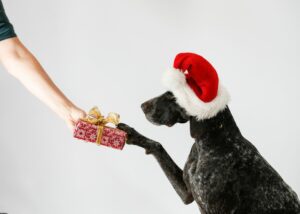 December is the heart of the holiday season. This year as we celebrate the holiday's let's keep pet's tummies full of food. #Operationsantapaws is Petland Cares annual campaign to raise awareness for those pets that are left behind in shelters during the holiday season. This campaign is held each year from December 1st – 24th.
The roughest part of writing an article must be beginning it. Also, the time has come to quit struggling with writing types which you're unaware of. When writing your analytical essay it can help you to actually renew your ideas since you are going to have the ability to examine each of the significant facets of the item you're authoring. Composing these sorts of Documents might be named as exciting and eye opener as it not only gets the writer see what's going on the exterior but what's additionally occurring in his own thoughts, center and spirit.
You're guaranteed your fully free plagiarism statement for the complete medication best essay writing service you will receive from us. It actually is on this special web site that you might find all of the help you allow it to be in medicine article creating. After this, compose the 1st draft to your own composition with assistance from above composition strategy and all the material which you have gathered while your study for the article content. Performing research will enhance the caliber of your essay.
This insightful article furnishes the responses to several questions about composition writing and implies important techniques for students. Below are some tips that will assist write an excellent article. Ordinarily, the pupils cannot write a fantastic catch for experience essays, therefore if they're facing any issue, they are capable to exclude it in the article. Possessing insufficient time additionally stops learners to supply proper time to an article.
The purpose of #Operationsantapaws is to ensure the shelters are well stocked with the supplies they need. Whether you are a pet owner or just a pet lover, this December is the perfect opportunity to show your love and support for animals that haven't found their forever homes. Together with Petland Cares, we can make a difference.  Here's some information you should know about Operation Santa Paws.
Why Should You Participate?
Did you know over 6.5 million companion animals (dogs and cats) enter shelters every year and while some of them are adopted, many remain in shelters? This leaves a huge number of our furry friends needing our help. The holidays are a special time we can give this help and show our pets how much we love them. Participating in Operation Santa Paws helps our furry friends we adore. Since these furry friends are our family members, our best friends, our service animals and our protectors we want the best for them. Being a part of this event is the perfect opportunity for pet lovers to show how much we care. This December participate in Operation Santa Paws by donating a blanket, food, treat or toy and help all the sheltered animals enjoy the holidays.
The History of Operation Santa Paws 
In 2001, Operation Santa Paws was started by Justin Rudd as part of the Haute Dog organization. Rudd created this organization which consisted of dog owners and dog rescuers because all dogs are special, especially our furry friends that are housed in shelters. The goal of Operation Santa Paws is to encourage pet lovers to donate toys and treats and other needs to animal shelters so the animals can feel the same love we feel during the holiday season. Holiday's should be a special time and being a caring and responsible pet owner is part of the holiday spirit. The organization also aids pet owners in finding a solution for pet adoptions and rescue.
Help Promote this Event 
Helping our furry friends have a great holiday season is a rewarding act of kindness. By promoting this event, shelters receive the amount of support they need to help care for our furry friends. Social media is the key to spreading the word about this event. If we raise awareness in every part of the country, more people will join together to donate to this event. Use Instagram, Facebook, Snapchat, Twitter or any platform you desire to promote #Operationsantapaws. Post pictures of what you donate and challenge others to donate and post their pictures. There are millions of generous people all over the world that would kindly donate to ensure our pets are well taken care of. The more we raise awareness about Operation Santa Paws the more donations will come pouring in. Make a plan and follow through and encourage others to donate to such a thoughtful organization that is working hard to make sure our pets have a happy holiday.
Ready, Set, Donate!
Your local shelter needs your help. Call your local shelter for hours of operation and possible needs. Each shelter may differ in their needs for the holiday season. Promote a drive at work so all your co-workers can donate, then take the time to deliver the goods to the shelters. Make sure and research the shelter of your choice, to make sure you approve of how they use their donations. Some items you may want to collect and donate:
Towels

Pet food

Treats

Toys

Leashes

Cleaning supplies

First aid kits

Water containers

Blankets      

Monetary donations     
Adopt a Sheltered Animal
Once you have dropped off those holiday gifts to the shelters you should consider adopting one of those cute furry animals. If you're in the market for a pet the shelter is the ideal place to adopt. Now is the time to find your best friend and give them the forever home they need. Visit with the adoptable animals available, speak to the staff about your future furry friend and determine if they are a good fit for you and your family. If now isn't the time for adoption, consider volunteering to help the animals at the shelter. Making a difference in these animals' lives beyond Operation Santa Paws will give you a warm and fuzzy feeling and mean the world to those animals still in shelters.