July 1, 2020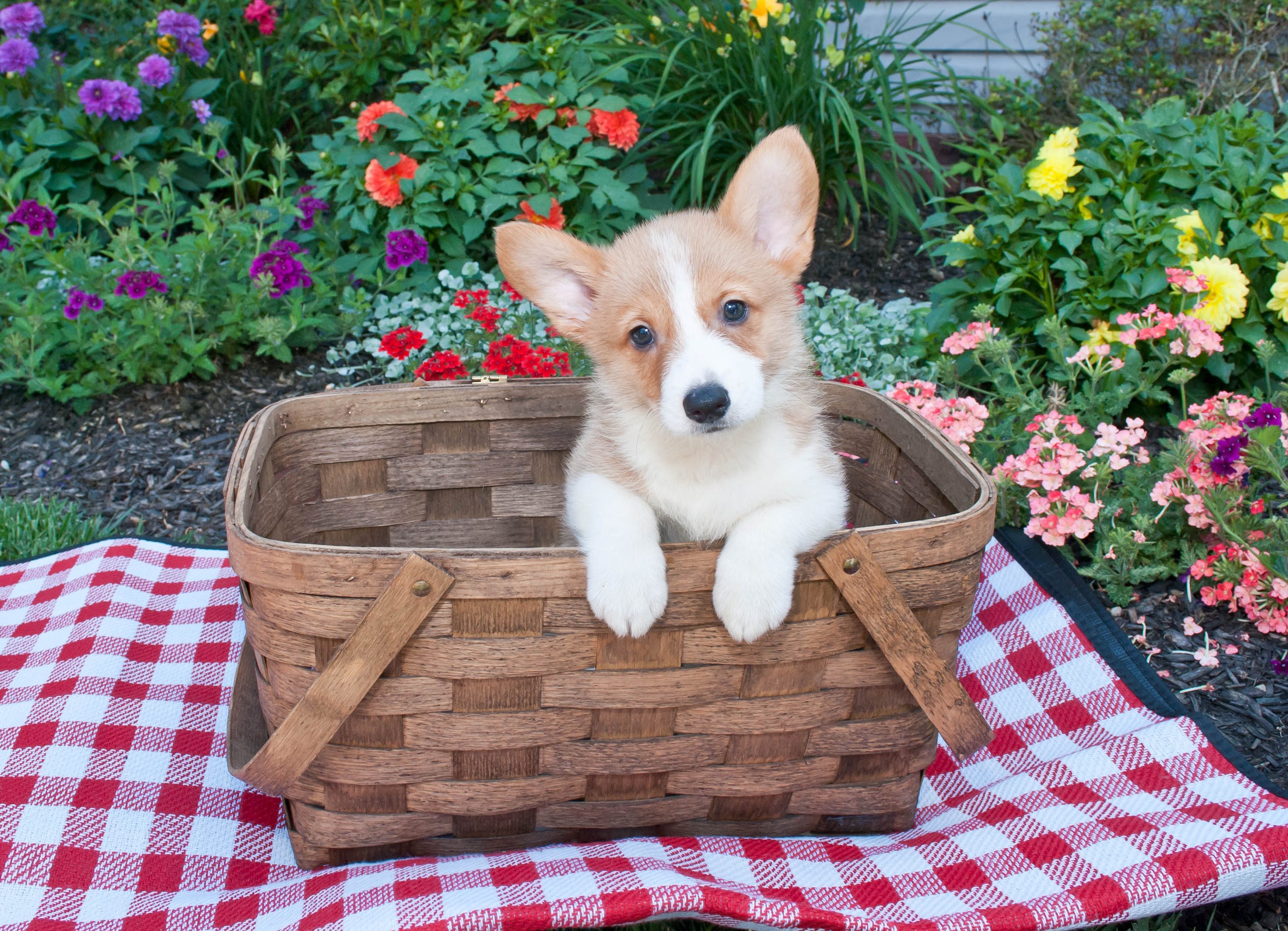 Get ready, folks, because we're almost to July, and you know what that means—National Picnic Month! (As if we needed an excuse to enjoy the outdoors, right?)
Gardens are lush with fruits and veggies, begging to be eaten on a checkered cloth under the shade of a giant oak tree. Picnicking is an American pastime we can't get enough of, even in today's increasingly restaurant-friendly era. Because, let's be honest: there is nothing more fun than going out to a picnic with friends, family, and of course, Fido (or Spot, or Buddy, or Lucy).
Before you head out on the green with your four-legged friend, though, keep reading. Here are some tips to have fun, be happy, and stay safe.
Keep Your Pup Leashed
This tip is essential for your dog's safety and well-being, as well as your peace of mind. Nothing ruins a fantastic picnic quite like chasing your dog as they chase a squirrel!
So, even if your dog is incredibly well-behaved, it's crucial to keep them harnessed or leashed up all day long. This act can prevent your dog from running off towards the nearest human, another dog, or any park critters around (some of which could be dangerous or even have rabies).
Of course, in case your dog does manage to sneak out of its collar, it's also important to have them chipped and with a current ID tag that includes your phone number.
Bring Activities for Entertainment
Don't let your pup go bored! Bring a form of entertainment to keep them occupied during the meal.
Perhaps you can bring a frisbee or tennis ball so that you can get in on the action, too.
If you're planning to have a more low-key day for yourself or not in the mood for exercise, bring something for them to gnaw on instead, like a peanut butter-filled KONG toy or a rawhide chew. Planning a picnic with dogs means planning for their amusement, too.
Food for You, Food for Fido
Unless you want to spend the entire day saying, "Quit begging," bring your dog something to eat.
You can make homemade dog treats ahead of time, or at the very least, bring a bowl with a portion of their regular dog food. Consider something refreshing, too, as a treat—like a small amount of watermelon. Another great option is dehydrated sweet potatoes, which hold up well at a picnic.
Additionally, keep the "human food" safely stored in dog-proof containers so there's no risk of them sneaking a bite.
Another important tip for keeping your dog happy is to bring plenty of water for them to sip on, especially if you're planning to play games. Bring a collapsible dog bowl for easy transportation.
Enjoy National Picnic Month All Month Long
The sun is out, the watermelon is ripe, and you're ready to enjoy the great outdoors with your best friend (we mean the dog).
National Picnic Month is the perfect excuse to do just that, and by using these tips, you'll be able to enjoy yourself beyond the month of July. Staying safe is as essential as having fun, and our guidelines can help accomplish that.
Click here to check out some of our top-selling products, many of which you can bring along with you. From long-lasting and durable KONG toys to the perfect mid-day snack (hello, GREENIES®), you and your dog will have the best day ever, guaranteed!