3 Things We Bet You Didn't Know about Petland in GA!
February 28, 2019
Kennesaw Petland in GA is proud to not only be a franchise store, but one that is family owned and operated.
We have made our impression on the local and surrounding communities in various ways over the years. To shed light on our Petland locations within Georgia, we've put together five facts that we bet you didn't know about us and will be delighted to learn!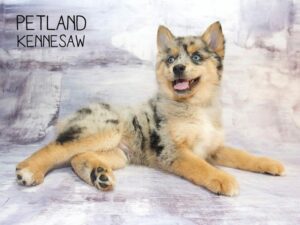 But if you want to check out all of our available puppies first, just click here!
1. Did you know that our Petland locations created a program called "Puppies On The Go"?
This program provides education and pet therapy for the youth and seniors. It includes the involvement of local daycares, senior centers, and Girl School Troops. Petland in GA firmly believes that education and community involvement are key and the Puppies On The Go program is just one example of bridging the gap.
2. Did you know that our Petland helped to brighten the lives of cancer patients through charitable contributions?
For the last two years, Petland in GA donated to St. Jude Children's Research Hospital. In 2017, Petland in Kennesaw alone collected and donated a grand total of $2,785 to St. Jude. In 2018, all of the Petland stores and the corporate offices participated in this gracious effort. The goal was to reach $20,000 in collections and donations. The actual amount is currently being calculated but we are confident of its success!
3. Did you know that Petland in GA in one of the leaders of the pet industry in providing education and training to its customers by offering four unique training resources:
Petland categorically meets the four basic needs of each pet, which are identified as behavioral, maintenance, environmental, and nutritional. They sell products that fall into these categories and offer assistance in selecting which is best for each pet and the human family they will be joining.
Petland provides training videos to their customers which include a toll-free number for professional consultation.
Petland offers an in-house basic obedience course to its customers. This covers housebreaking, puppy biting, and basic commands.
There is 24/7 support offered through a reputable third-party service named Dogstar.