March 5, 2019
Setting goals is a great way to target what you want and bring your desires into fruition.
Goals can also be for your pets at home. Improve your pet's life by making a list of what you would like your pup to accomplish. A great example of a goal this year could be researching efficiently walking dogs in cold weather. We at Petland in Ga can assist in making your lifestyle and pet's life much easier by listing some very basic goals that are easy to achieve.
Are you spending enough quality time with your dog?
We get so busy with our day to day life that we may ignore our dogs at home more often than we should. There may be a late meeting that interferes with your pet play time. You may have a late party you attended on the weekend that cut right into your bonding time. Our doggies need quality time too. Think about how you want to intentionally spend time with him or her and pencil it in on your calendar.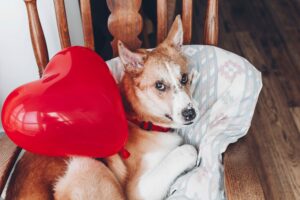 Is your pet in shape?
This is a question we are asking to spark some thinking on if your pet needs to get out more. Walking dogs in cold weather can be a legitimate reason for a pet owner to remain indoors. Dogs can become overweight or out of shape as well as humans if there is a lack of activity. To make sure your dog is getting the exercise he or she needs it may be a good idea to set a goal to increase your pet's activity for the year.
It could be a good time for you to add a new furry family member and friend to your current pet. Studies have shown that overweight pets are more active with a new puppy in the house and it can add to the plan to help them lose unwanted pounds. Want to see if we might have a puppy to fit your and your current pet's needs, just click here to see all our available puppies for sale!
Is your furry friend social enough?
Activity and social skills may go hand in hand when it comes to setting your pet's goals. You may be able to accomplish both by going to a local dog park and having your pet interact with other pet friends. Dogs love to greet and play with other friends. Look up some dog parks in your area to see if there's one near your home.
Is your doggie on the right diet?
Eating the right dog food can be essential to your dog's health and energy. Ensure your dog is getting everything he or she needs by taking your dog to a veterinarian for recommendations. Also, you may want to research the appropriate diet for your specific breed.
You can also visit a Petland in Ga or the closest location near you to ask us anything about your dog. Our staff would be delighted to help as we know a thing or two on walking dogs in cold weather, it's a goal of ours regularly.