January 19, 2018
Petland is the retail pet industry leader for animal care.
For over 45 years, we have been committed to animal welfare and to providing quality pets. When you purchase your pet from us, you help to accomplish our mission of enhancing the enjoyment of the human animal bond. Here are five facts you should know about buying a dog from Petland:
Petland is committed to responsible pet sourcing.
When a customer asks, "Where do Petland dogs come from?" we can answer with confidence, because all of Petland's dogs come from three primary sources:
USDA licensed breeders and distributors with no direct violations on their latest inspection report. The breeders have a veterinarian documented socialization and exercise program and follow the veterinarian's protocol for skin, coat, nail, and dental hygiene.
Hobby breeders as defined by the Animal Welfare Act, who raise their dogs in a humane manner, and
Local adoption pets that are vet checked. Some of our puppies and kittens come from local animal shelters or from members of the local community as part of Petland's Adopt-A- Pet Program.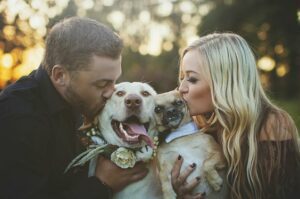 Petland staff can answer your questions.
The number one reason why an individual becomes a Petland franchise owner is their love for pets. We celebrate our love for animals and pride ourselves on being pet experts. Our staff members are a great resource if you are looking to increase your knowledge on caring for your dog. We believe in sharing our knowledge with our customers and the community through outreach and community service.
Petland offers a wide variety of breeds.
If you are in the market for a specific breed, chances are Petland has it. Our network of USDA licensed breeders provides us with a vast selection of puppies that are up-to-date on vaccinations and de-worming and are microchipped. When you buy a dog from Petland you also receive the name and address of the puppy's breeder and a written health warranty for the puppy.
Select Petland locations offer financing.
Buying a dog doesn't have to break the bank. Select locations, including Petland Kennesaw in Georgia, offer pet financing. This is an affordable and ethical alternative to pet leasing. The application process is simple and approval decisions are made within minutes, so you can buy the puppy of your dreams today and pay later.
You become part of the solution.
When you purchase a dog from Petland you join of community of happy pet owners bonded by their love for animals and dedicated to ending animal homelessness. By purchasing a Petland dog, you support a company that donates to rescues and you become educated with the long term needs of your dog. This education and proper pet training decreases the number pet owners who give their dogs to rescues due to bad behavior and solves the problem of overpopulated shelters.