July 7, 2019
Are you getting married soon and blending your small dog breeds into one big happy family?
Congratulations, we are very excited for you and happy your pets will be siblings! After all, when there is more than one pet in the home, most likely they will be the best of friends. Petland in Georgia understands that it can be an adjustment for newlyweds as well as the dogs. This will be a new home, new family, and a new way of doing things that may not be an easy transition for everyone. To ease the stress, Petland in Georgia wants to share tips that will take your new blended family to the next level. Continue reading for tips on how to blend your pets as newlyweds.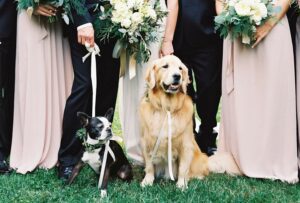 Learn more about your dog breeds.
Depending on the type of breed your dogs may have a harder time getting along. Small dog breeds generally like their freedom and space. If your partner's dog is from a big dog breed this may be difficult for the smaller pup who doesn't enjoy playing with other dogs. Some small dogs are more territorial and appreciate playing by themselves more than they do other dogs. This can be a huge adjustment for smaller dog breeds versus big dog breeds.
We have an ample amount of small dog breeds to choose from. Adding a third pup to offset the new transition may be a great start to establishing your blended family. For more information visit the Petland store near you or check out our available puppies page, right here.
Blend your pups well before the big day.
Hopefully, by now your dogs know each other very well. Have your pets spend as much time together as possible before combining homes. If you are moving into your partner's home or vice versa, have your pet spend an ample amount of time at the place they will be living. Make an area for your pup to warm them up to their new space. This will decrease the anxiety and stress on the day of the move. Hopefully, your pup will be more excited than stressed to join families.
Do a switcharoo!
Spend one on one time with your new partner's pet and your partner do the same with yours. The goal is for your furry friends to become more acquainted with each other. Build a solid relationship with your new step-dog by spending some quality time alone with them. Not only will it build a better relationship between all of you, but it will show your pet that your new family is a unit.
We are so happy for your new milestone in life and wish you all the best. For more information on being a pet owner, come see us. Our team can answer questions you may have and also show you our pups in case you're having puppy fever.