January 16, 2019
Are you in the market and looking for Chihuahua puppies for sale?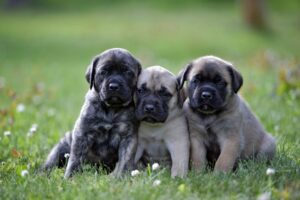 Is it primarily because they have short hair and seemingly easy grooming requirements? We get it! Most of our customers who take home our Chihuahua puppies for sale are motivated by the same reason. Because of that commonality, we've put together a quick list of frequently asked questions about grooming short hair dogs.
What's the best way to groom short-haired dogs?
If you have a short-haired dog with smooth hair, using a hard rubber brush or grooming mitt will be sufficient. On the flip side, if your dog has a thicker coat you'd be better off using a bristle brush. Here's a tip. Always move the bristle brush in the same direction of your puppy's fur 1-2 times a week to effectively remove the dead or loose hair. In terms of bathing them, about once a month will be fine but never more than that because you don't want to dry out their skin. In between baths, a damp cloth will be fine.
Do short-haired dogs shed?
Let's face it, one of the reasons you purchased Chihuahua puppies for sale is because they are short-haired and tiny. The truth is that all dogs shed, but the degree varies by breed. There are some dogs with long hair that rarely shed and there are dogs like —- puppies for sale that shed moderately, despite their short hair. So, do they shed? It really depends on the breed.
Other than your Chihuahua puppies for sale, what is the best short-haired dog?
This is an oft-asked question and the answer is always the same. It really depends on your personal needs and desires. For instance, there are short-haired pups that are small enough to fit in a purse and some that are large enough to cover the back seat of a car!
Which would you like? They range from small, medium, and large and they all have different temperaments. There are pups who are silly and playful more often than not, then there are pups who are more relaxed and lazy. Ultimately, this is a decision made based on your needs.