September 29, 2020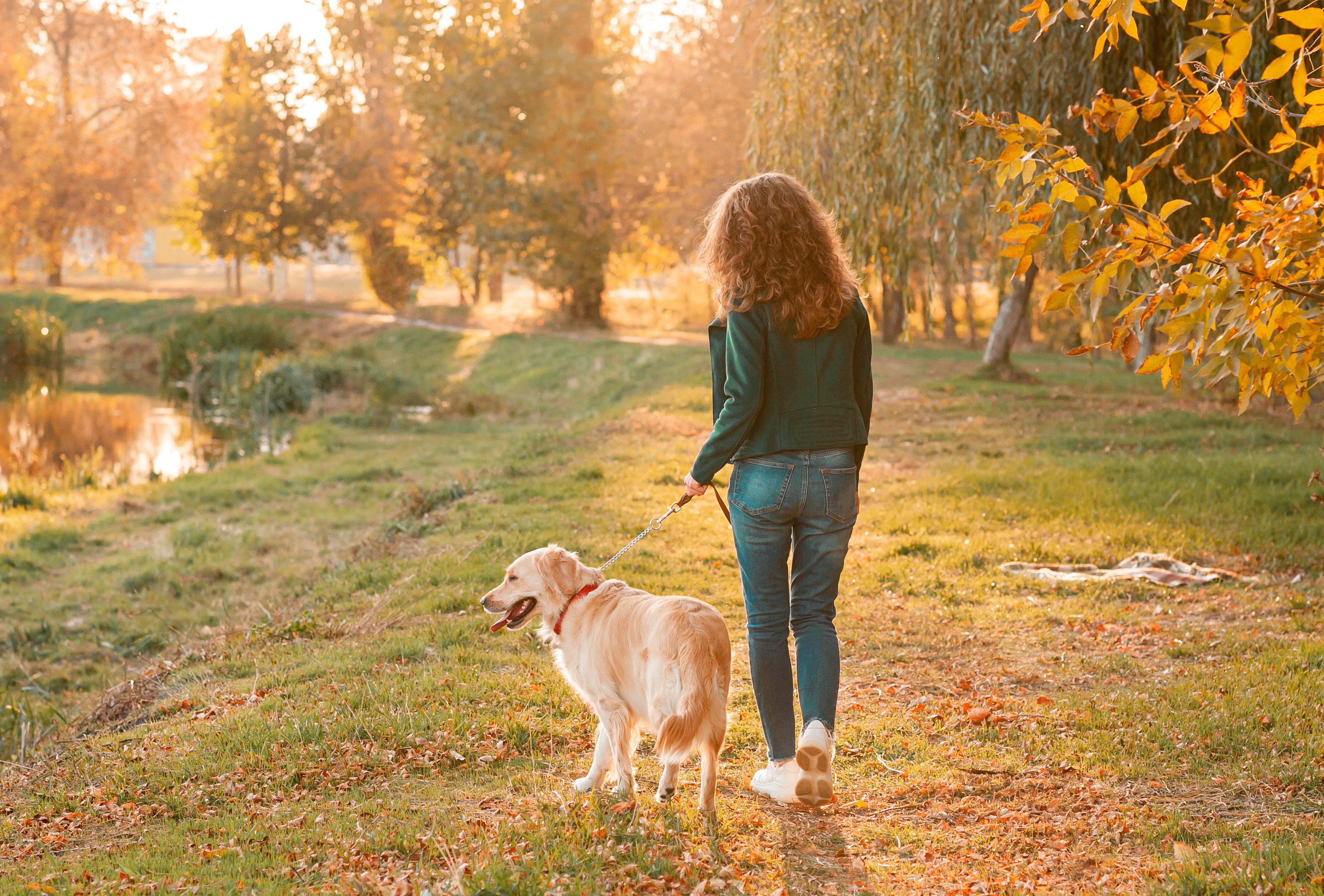 Fall is a great time to get outdoors with your animal companion and enjoy the crisp autumn air and lovely foliage. The season is full of celebration, from the spooky wonders of Halloween all the way to the delectable delights of Thanksgiving. It's also a good time to implement some pet safety tips to keep your furry friends healthy and happy.
Beware of Wild Animals Headed Towards Hibernation
Many wild animals spend fall preparing to hunker down until spring, which means they are trolling for sustenance. From bears to poisonous snakes, there is no shortage of wild creatures that pose a threat to your pet while exploring the great outdoors. If you enjoy autumn strolls with your dog, especially through wooded areas, stay alert and keep your dog on a leash as an added safety precaution.
Pay Attention to Outdoor Fungus Growth
Pets love doing investigative work in the yard. Dogs and cats sniff just about anything new they encounter, which can be dangerous with an influx of fall fungi. In some regions of the country, the advent of fall means super wet conditions, which cues mass mushroom invasion. Most mushrooms are harmless, but there are several varieties that are downright dangerous for pets. Do some research on which fungi are toxic so you can weed them out if they crop up in your yard. Contact your vet or local animal poison control center if your pet has eaten a toxic fungus.
Plan for Darkness
The march towards winter means shortening days, with darkness falling sooner. Prepare for walks in the dark with reflective clothing and gear for you and your pet. A lighted collar or one made with reflective material ensures visibility for your furry companion.
Do Some Yard Clean-up
It might be tempting to allow your dog to play in a big pile of crunchy leaves. While this may be fun for your pet, it may not be safe. The leaves, seeds, small branches, berries and other plant material that fall to the ground may be toxic for your pet. Pick up the excess plant material in your yard before allowing your pet to cavort.
Act on Allergies
You may find yourself sneezing more with the change of seasons; your pet may follow suit. Pet allergies can be extremely uncomfortable. If you notice excessive itching or any other strange symptoms with the change in seasons, contact your vet as your pet may be having an allergic reaction.
Be Strict About Candy Consumption
As you enjoy a bevy of candy confections in celebration of Halloween, it might seem tempting to share with your furry friends. However, candy can be bad for your pets. For instance, chocolate is toxic to dogs. Even those candies that are not toxic can cause problems in your pets. Small pieces can be a choking hazard and the amount of sugar in candy can seriously irritate your pet's stomach and cause gastrointestinal issues.