April 6, 2021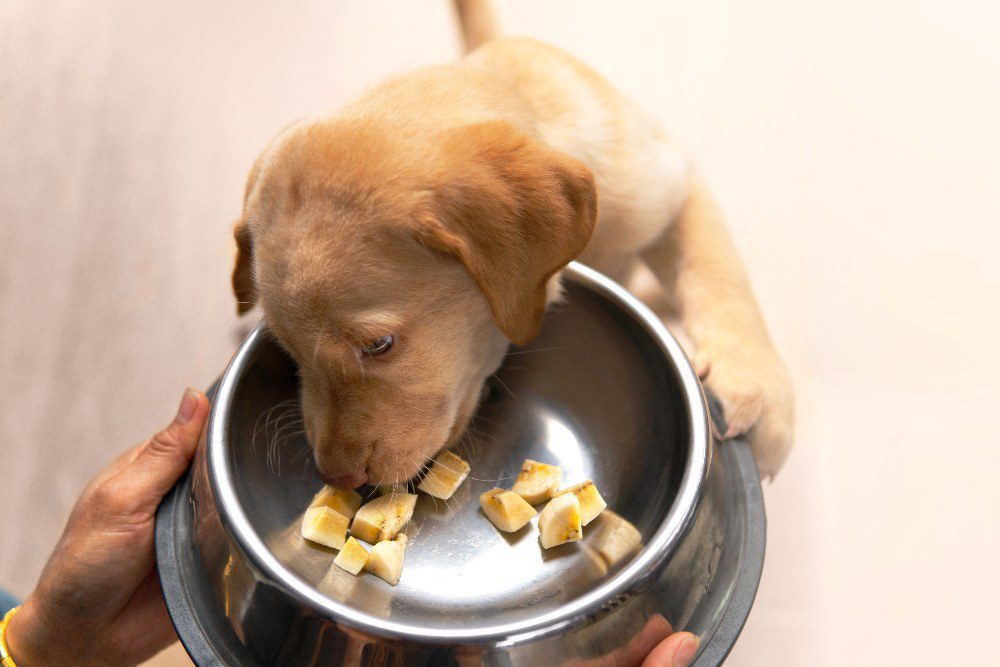 Everyone has seen videos of puppies scrambling over each other to get to the food bowl and honestly there's nothing cuter. But what do you do if your puppy is the complete opposite? Some pups can be downright picky and it can be concerning to be in that uncharted territory if you've only ever seen the hungry-hippo puppy variety.
After all, how much food can you give them? What's the most enticing and still cost-effective option? We're breaking down the best foods that are sure to give your fluffball a full tummy.
Age Plays a Role
If you recently adopted a puppy, chances are they are roughly eight weeks old or a little older. Most states will not permit the sale of a puppy under the eight-week mark because they need to bond with their mother, be socialized with their siblings, receive certain shots and vet-attention and drink milk or formula during this time.
For puppies only slightly older than eight weeks, they can transition to dry food but some dogs actually prefer the taste and texture of milk at that age!
So, a good way to seamlessly transition them to dry food is by mixing in some warm formula to their kibble and letting it sit for about 20-30 seconds; this softens and warms the kibble and also changes the flavor a bit.
For dogs older than twelve-ish weeks, the picky factor requires a little more finesse. Don't worry, we've got it covered.
Great Foods for Growing
Like any little living thing, dogs in their early stages of life require a lot of nutrition and fat to grow and develop. Dog food brands market specific lines of products to puppies because there's a huge difference in the fat content that makes up the majority of ingredients in bags labeled "Puppy Chow" or "Blue Baby."
Always pay attention to the portion size on the back of the bag, but if the scrumptious nuggets of kibble aren't quite enough to keep their attention try adding these to their bowl:
·Pumpkin Puree – a great source of vitamins A, C, and potassium
·Salmon Oil – full of fat and makes for a shiny coat
·Kibble topper – flavors the whole bowl of kibble by adding just a sprinkle of this and warm water.
·Green beans (or any dog-safe veg) – fibrous and yummy, adding a new food like this can pique their interest and get them to dive in
·Chicken or beef bone broth – collagen helps for healthy bone development
·Goat Kefir – provides calcium and iron
·Banana or Blueberries (or any dog-safe fruit) – adds sweetness
·Peanut butter – chock-full of healthy fat, protein, B-complex, and antioxidants
·One egg – scrambled or raw (depends on what you're comfortable with)
Every day is new in the life of a puppy and eating can be something that fails to hold their attention.
The important takeaway is that trying new ways of getting your puppy the nutrition it needs doesn't have to give you a headache. By giving our tips a try you can beef up your mealtime resources (literally) and get back to snuggling your family's furry new addition.