November 2, 2020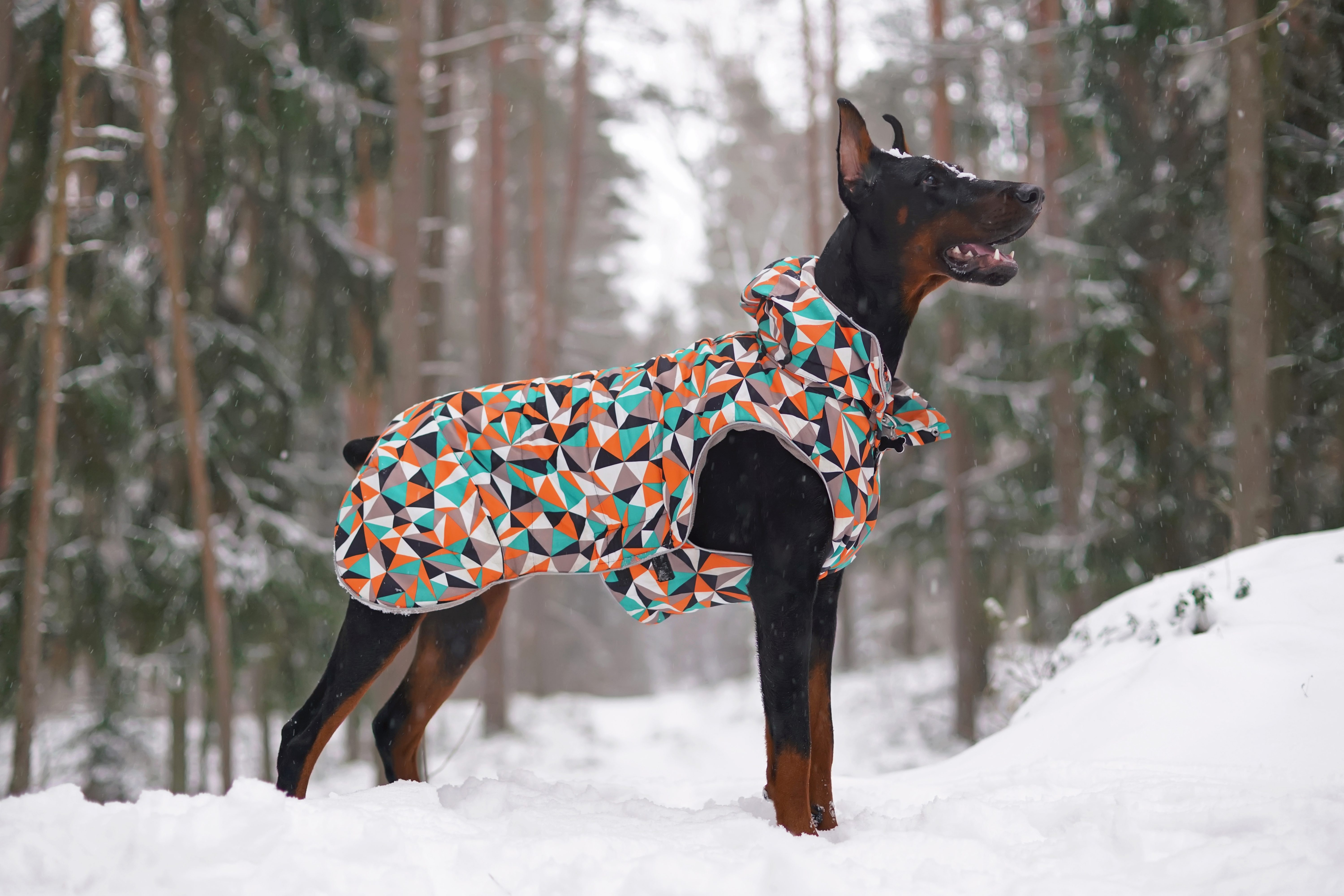 Among the most popular dog breeds of 2019 were golden retrievers, labradors, and german shepherds: all large dogs.
So, why doesn't more dog apparel cater to larger breeds? While it's easy to find a fashionable winter coat for small dogs, finding one for larger breeds might prove difficult.
From comfy sweaters to practical parkas, find the best coats and sweaters for large dogs with our list below!
Knitted Sweaters
Most humans love a big, soft sweater for the winter season. Your dog will too!
You can't go wrong with a comfy knitted sweater for your large breed. When it comes to large dogs, the flexibility of the material is key.
Sweaters are also one of the more popular types of outerwear due to their versatility. Pick out a fun design or get your dog's name embroidered.
Waterproof Jackets
If you live in an area that gets a lot of rain or snow, you'll want to invest in a waterproof jacket for your pooch. Water amplifies the effects of cold. Dogs with shorter coats or new puppies can become dangerously cold without proper winter wear.
Find a waterproof coat with a warm lining. Make sure it's flexible enough so as not to restrain your dog's movement.
Harness/Coat Combos
Did you know Americans spent over $70 billion on pet products in 2019?
Combine two purchases in one with a harness and coat combo. What's more, several of these combo options also come with pockets to store poop bags and accessories.
Extreme Weather Coats
Even if your dog has a thick winter coat, if you love taking your pooch through snowy hikes you should look into sturdier outerwear.
Look for 'cold weather' labels or puffer coats with a thick lining. Have a puppy and live in a cold climate? A heavier coat can help keep young dogs warm before they can regulate their own body temperature.
Fleece Hoodies
Stylish and a perfect year-round option, a lightweight hoodie works great for dogs with already thick coats.
Remember that some breeds like huskies and malamutes have coats built for the cold. They might overheat in heavier jackets. A light fleece will keep their underbelly warm without overheating!
Hoodies also come in tons of styles. Made of soft material and easy to wash, a classic hoodie can offer just the right amount of warmth. Plus, a cute hood will complete any doggie fashion statement.
Vests
Vests serve the dual purpose of adding warmth and creating a safer walking experience.
Vests can also serve as harnesses. With adjustable straps and a larger surface area, this minimizes harsh pulls and tugs on a dog's airways.
Walking your dog at night? Buy a reflective vest.
Like hoodies, vests are another great all-season option.
The Best Sweaters for Large Dogs
Whether you have a new puppy or snow-loving retriever, make sure your pooch stays warms this winter.
Taking your furry friend snowmobiling? Opt for a jacket built for extreme climates. A decorative sweater is perfect if you want cute winter fashion for your pup.
Enjoy these tips? Visit your local Petland today for some of the best coats and sweaters for large dogs!